Sunlight has many benefits: it helps us generate vitamin D, which supports bone health, and improves our mood. It is also necessary for plants to grow and sometimes it's just lovely to look at rays of sunlight coming in through the window. However, while we know about the importance of protecting our skin from harmful UV rays, we often overlook the damage that sunlight exposure can inflict on our homes and cherished possessions.
Fortunately, there's a simple yet effective solution to safeguard your interior spaces – solar shade window treatments. In this blog, we'll explore how these innovative window coverings can help protect your furniture from sunlight and harmful UV rays.
The Effects of Sunlight on Our Homes and Possessions

Have you ever noticed how museums and libraries, particularly those housing older books and artifacts, often have limited natural light? It's a deliberate choice made to minimize potential sun damage. The sun's UV rays can cause wooden furniture and floors to crack, flake, and even change color. Fabrics, whether upholstery, curtains, or carpets, are also vulnerable to fading when exposed to UV rays over time. Even artwork, including paintings and photographs, can suffer from fading and discoloration when subjected to constant sunlight.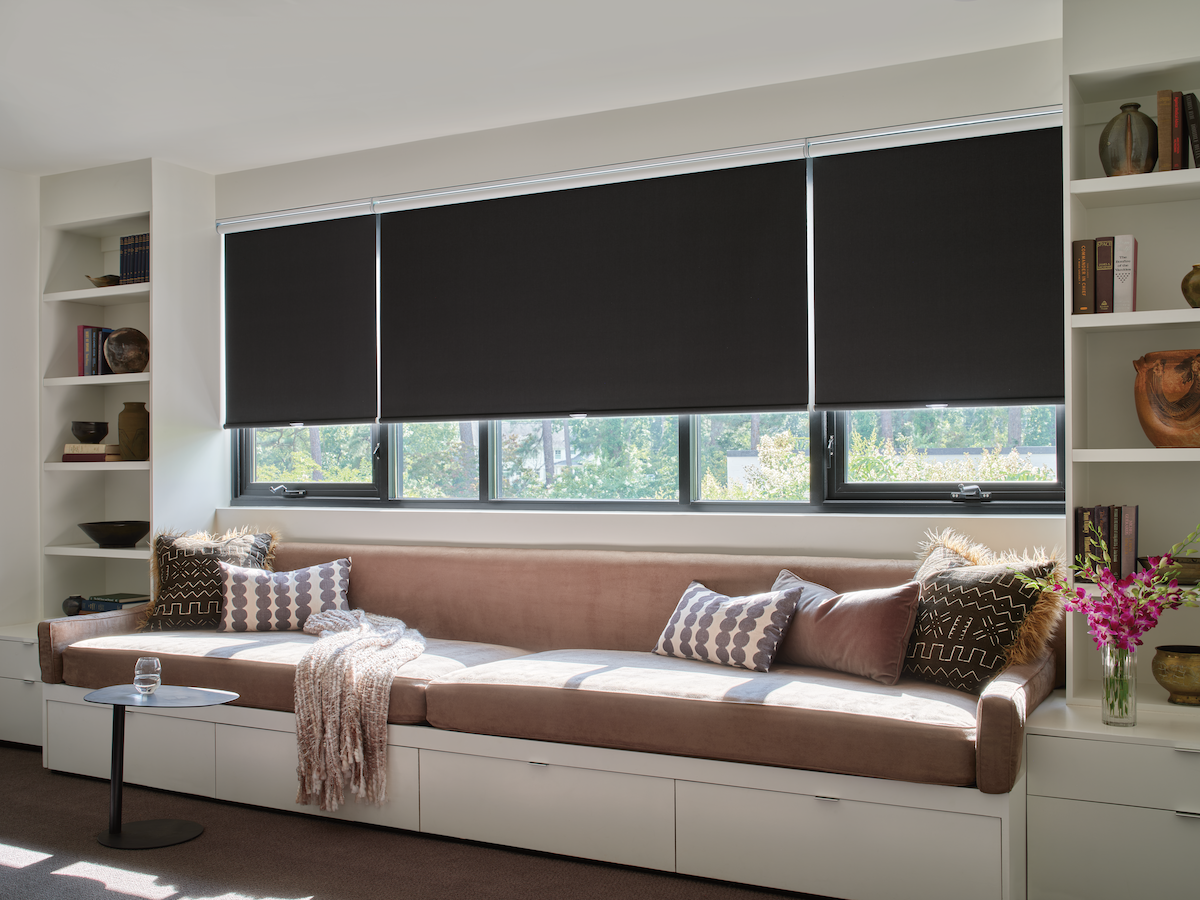 ¿Cómo funcionan las cortinas solares para ventanas?
Las cortinas solares son tejidos diseñados específicamente para filtrar y difundir la luz solar de forma que se reduzca la cantidad de rayos UV nocivos que penetran en los espacios. Estas cortinas están fabricadas con materiales de alta calidad y a menudo están disponibles con capacidades de automatización que añaden funcionalidad.
Las cortinas enrollables solares están disponibles en varios grados de opacidad, lo que le permite controlar la cantidad de luz que entra en su habitación al tiempo que garantiza que sus muebles y pertenencias permanezcan protegidos.
Las cortinas enrollables solares exteriores están fabricadas de tal manera que le permiten disfrutar de la vista a la vez que se beneficia de la protección contra los rayos UV.
Al igual que ocurre con las cortinas normales, el color del tejido afecta el funcionamiento de las cortinas solares. Los colores más claros iluminan mejor el espacio mientras que los más oscuros permiten ver mejor y reducen el resplandor.
Aunque podemos apreciar los beneficios de la luz natural, es crucial reconocer los riesgos potenciales que supone para nuestros hogares. Las cubiertas para ventanas ofrecen una solución elegante y práctica para proteger sus muebles, textiles y pertenencias de los efectos dañinos de los rayos UV. Al invertir en estas cubiertas para ventanas no sólo preserva la belleza y longevidad de sus posesiones, sino que también crea un entorno cómodo y seguro. Deje que entre el sol, pero hágalo con la tranquilidad de saber que su casa está protegida contra los rayos dañinos de este.
Para obtener más información sobre la variedad de cortinas solares disponibles a través de Intellishades, contáctenos al (787) 705-5999 o visite https://intellishades.com/.