Out of all the places where we spend our time throughout the day, our home is the most important. After all, shelter is one of our most basic needs. Home is where we spend time with loved ones, rest, and expect to feel safe. That being said, one of the most crucial parts of feeling safe at home is having privacy. Privacy lets us live without fear of being judged or threatened, making it easier for us to get comfortable and relax.
Curtains and window coverings play a vital role in providing the privacy we need at home, which is why choosing the appropriate ones is essential. In this blog, we highlight some privacy-enhancing motorized shade options: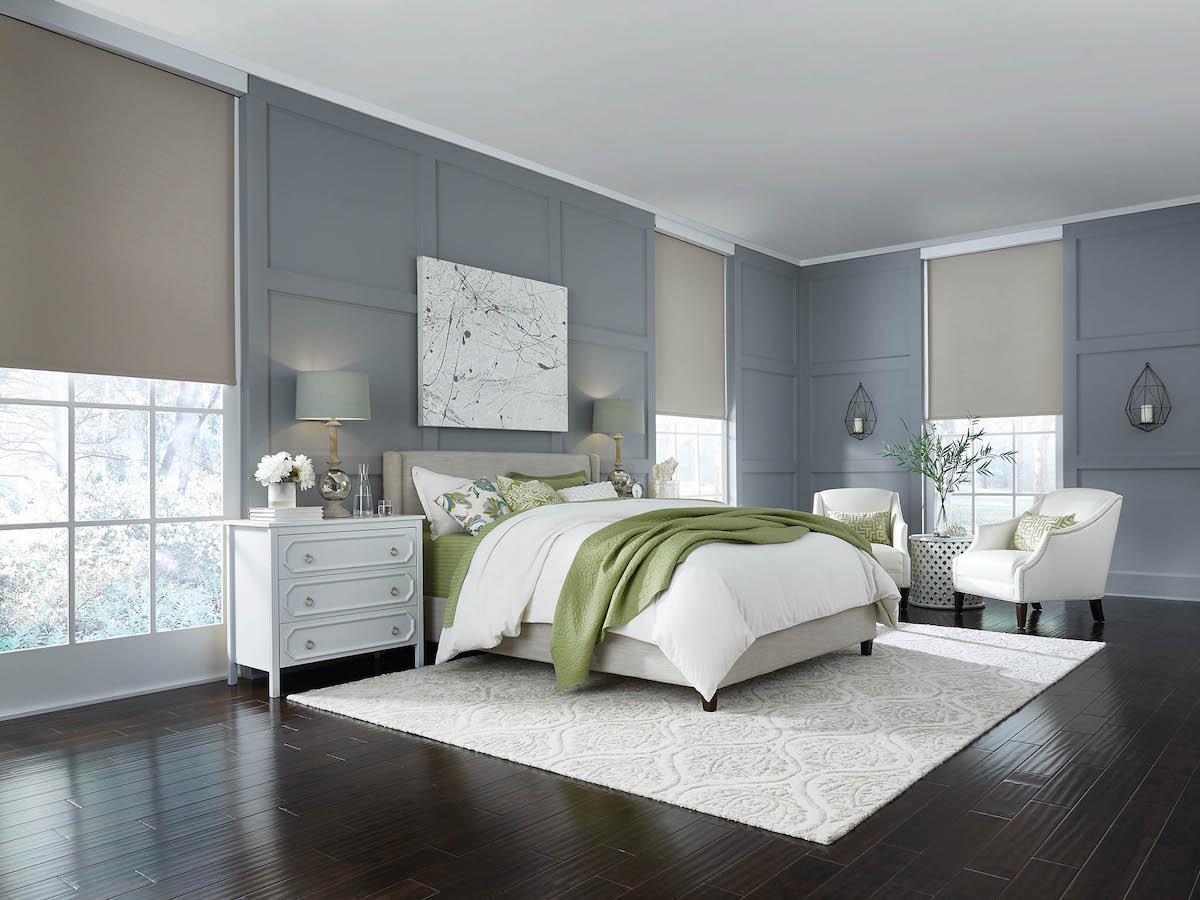 Blackout Roller Shades
When it comes to ensuring complete privacy, blackout shades are a top choice. These shades include opaque fabrics that block out all external light, providing total darkness inside your space. With Lutron's motorized roller shades, you can easily control the level of privacy and darkness in your room at the touch of a button, or program your shading system to close at a pre-set time. Whether you're trying to get a good night's sleep or simply want to enjoy a movie without any glare or the worry of curious on-lookers, blackout shades have you covered.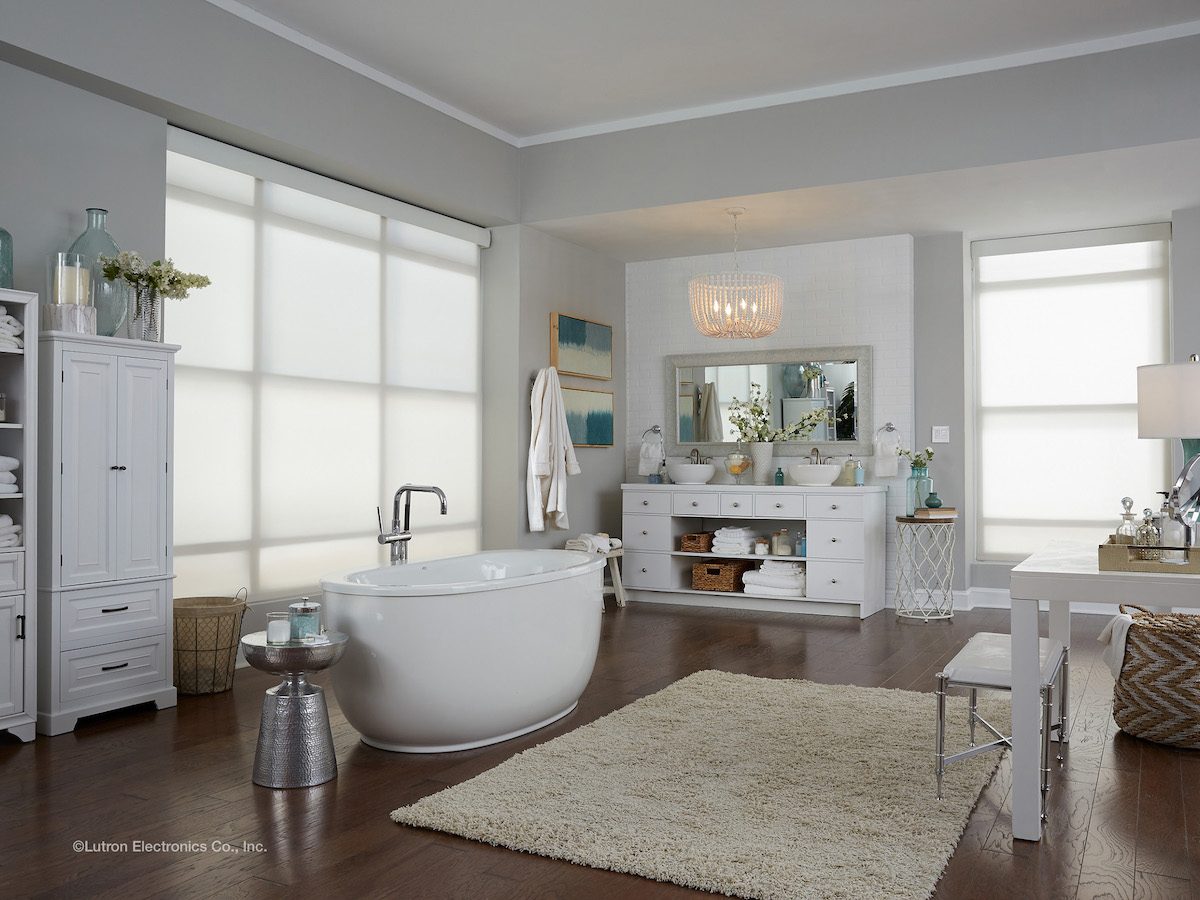 Translucent Roller Shades
If you want the high levels of privacy offered by opaque fabric, without sacrificing natural light, Lutron's automated roller shades paired with their translucent fabrics are the perfect choice. Translucent roller shades work well in spaces that benefit from natural light but still need complete privacy – bathrooms, for example.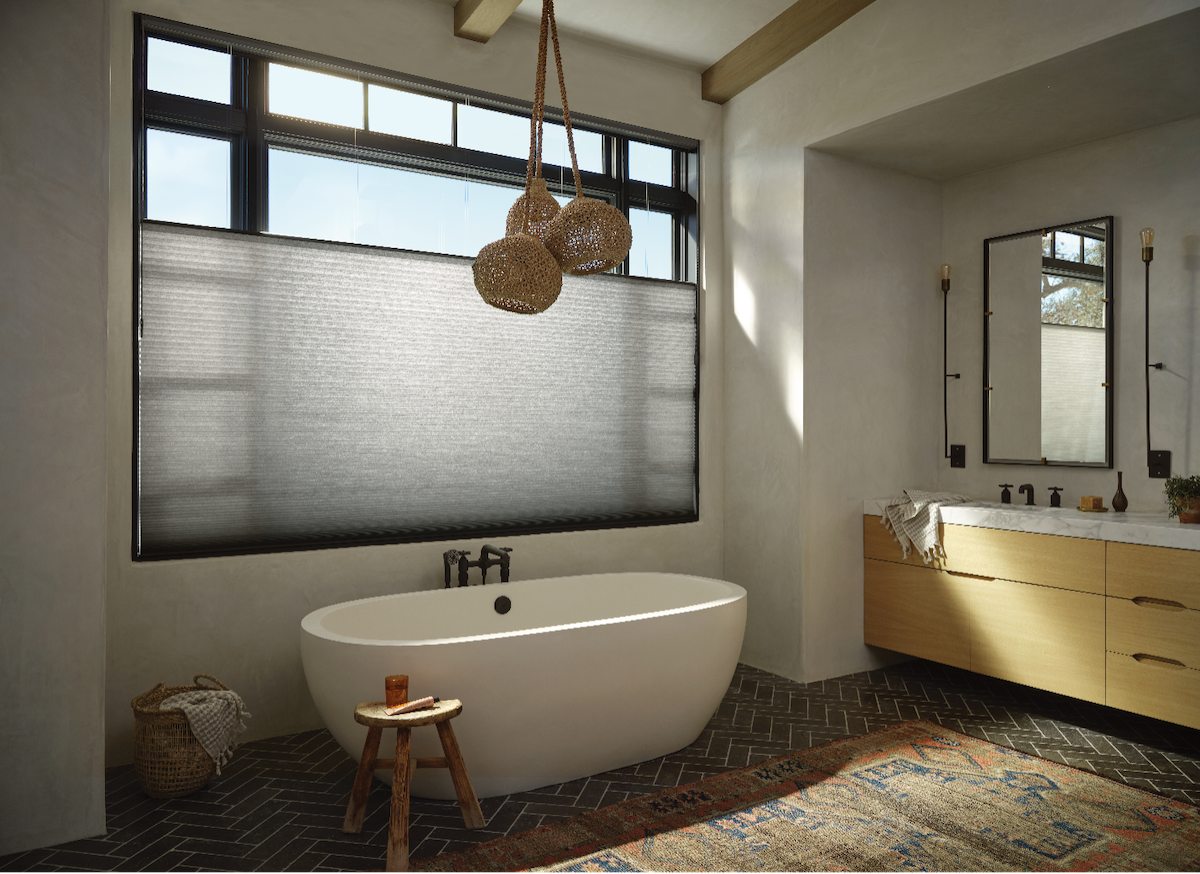 Top-Down/Bottom-Up Shades
Hunter Douglas Top-Down/Bottom-Up shades offer a more versatile solution for maintaining privacy while allowing natural light to filter into your home. These shades can be adjusted to cover the top half of your window while leaving the bottom half open, or vice versa. This allows you to enjoy the benefits of natural light without compromising your privacy. With the convenience of automation, you can adjust these shades to your preferred level of privacy, whether a full window cover or a partial one.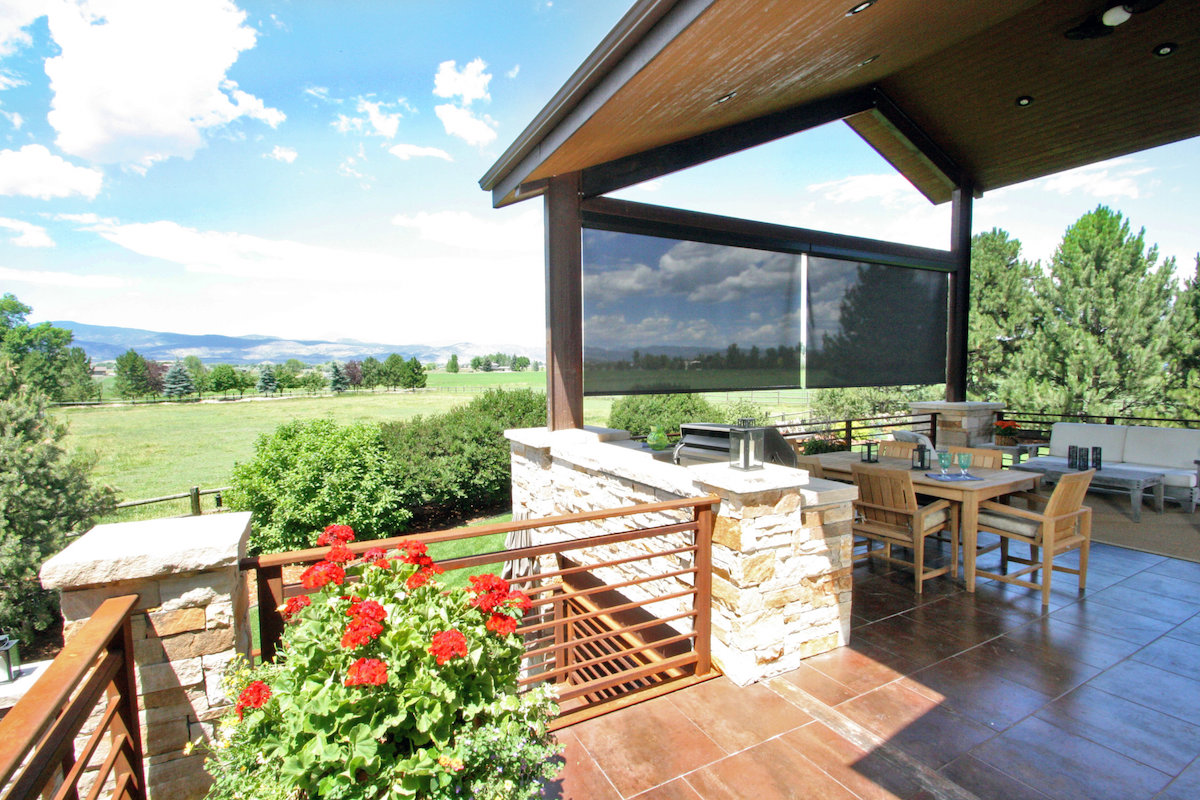 Exterior Privacy Shades
Insolroll offers an excellent selection of exterior shading solutions that protect your privacy and allow you to enjoy the natural beauty of your surroundings without compromise. The innovative weave of the Oasis exterior roller shades offer visibility from the inside, while maintaining full opacity when looked at from the outside. Whether it's your backyard oasis or a cozy balcony, these exterior roller shades enhance your outdoor experience by providing both privacy and a seamless connection to the outdoors.
The importance of privacy at home cannot be overstated. Options like the ones listed above not only provide an enhanced sense of security through the privacy they offer, but they also provide convenience through their innovative automation. Transform your home into a haven of comfort and security through products like these. Contact our Intellishades experts at (787) 705-5999 or visit https://intellishades.com/ for more information on our products and services.