As home goods and furniture continue to evolve and incorporate "smart" features, our everyday lives are also changing and evolving for the better. While a lot of these smart products are still considered luxury items, they are a worthy investment to make due to the level of convenience they offer – especially smart shading systems! These automated window treatments or shading systems also offer energy efficiency and provide home security, while complementing your home decor to perfection with their wide variety of fabric options. Not to mention their cordless designs pose less of a risk for children and pets.
The following are not only some of our top picks when it comes to smart shading, but some of the best-rated motorized shades currently on the market. Keep in mind, while we use the term "shades", this also includes other sorts of window treatments such as window blinds.

Serena Shades by Lutron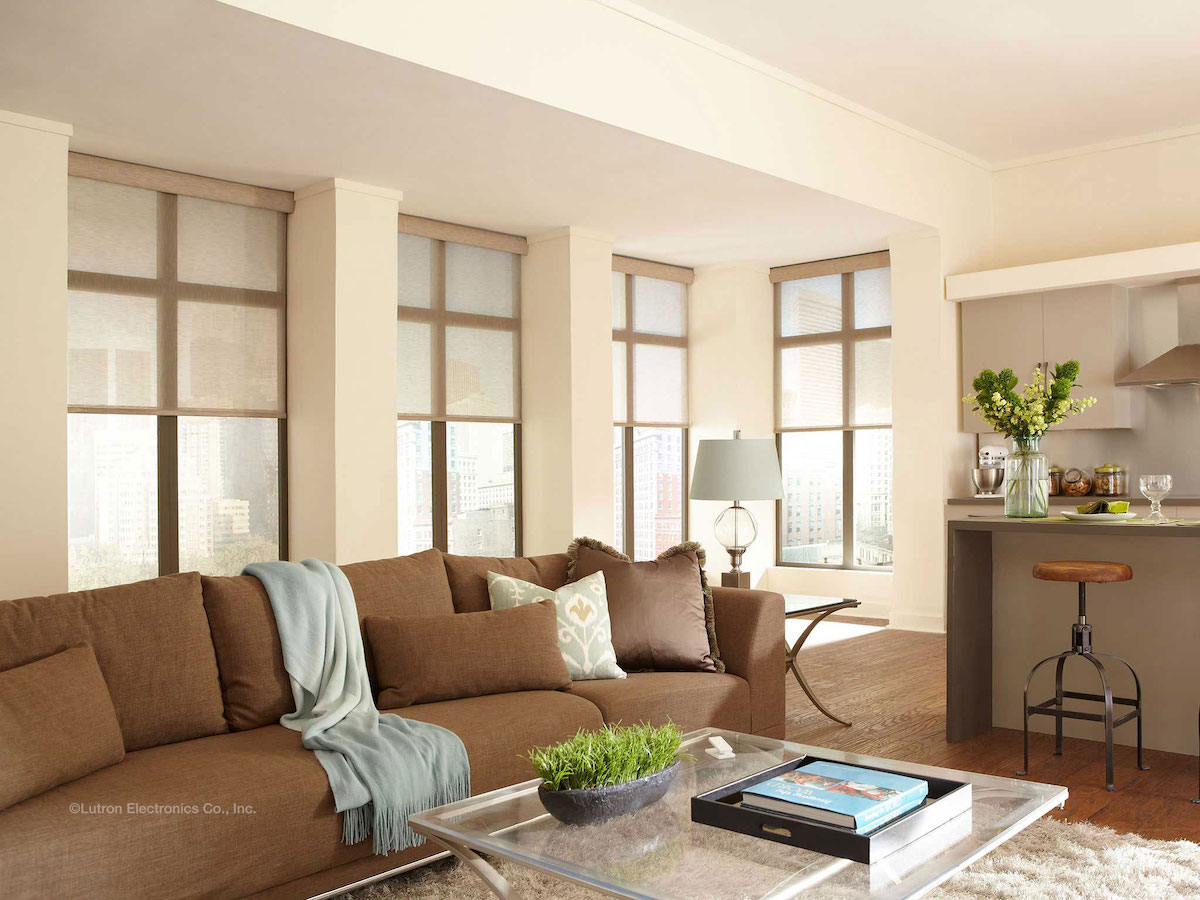 Without a doubt, the number one spot on this list belongs to the Serena shades by Lutron. These are highly rated by product reviewers, receiving praise for their ultra-quiet motorization, industry-leading battery life, and how quickly they open and close. They are also regarded as being very simple to use, with a battery compartment hidden within the headrail that is easy to access for battery replacement (Note: They run on D cells).
The Serena shades are very customizable, fitting most window sizes and offering a wide variety of fabrics to choose from, making them a great aesthetic choice for any interior. Their best-rated features, however, are their WiFi connection and their high compatibility with major Smart Home systems such as Alexa, Google Home, Apple HomeKit, and more!
Serena Wood Blinds by Lutron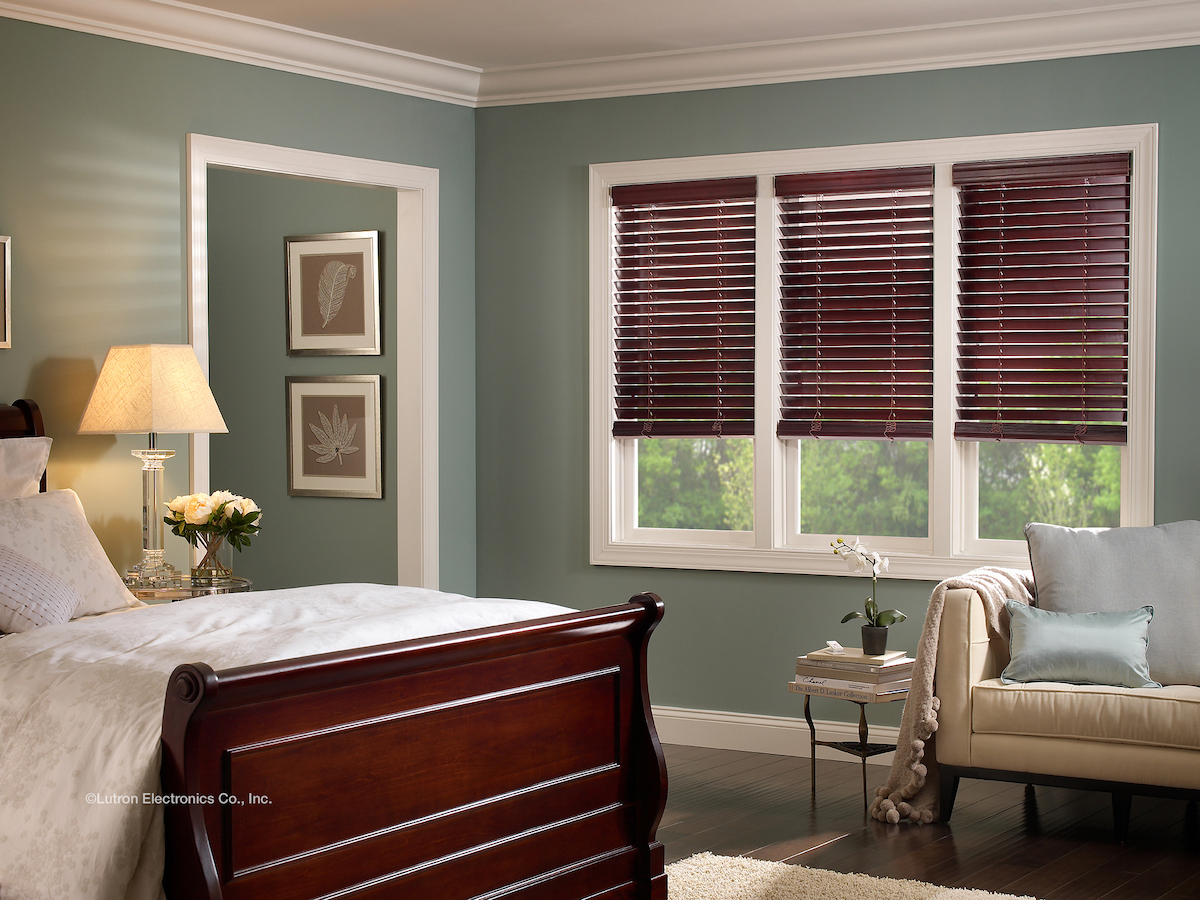 Lutron makes most of the "Best Smart Shades" tier lists twice because their products are simply that good! 
If you think roller shades don't match the aesthetic of your space, Lutron's Serena Wood Blinds are an elegant choice that's made much more convenient with motorization. They have the best smart-home integration for blinds on the market, and include a follow-the-sun feature that adjusts the tilt of the blinds to control the amount of natural light entering the room at any given time of day. That being said, the motorization applies to the tilting motion of the slats but not raising or lowering the blinds, which needs to be done manually.
Duette with PowerView integration by Hunter Douglas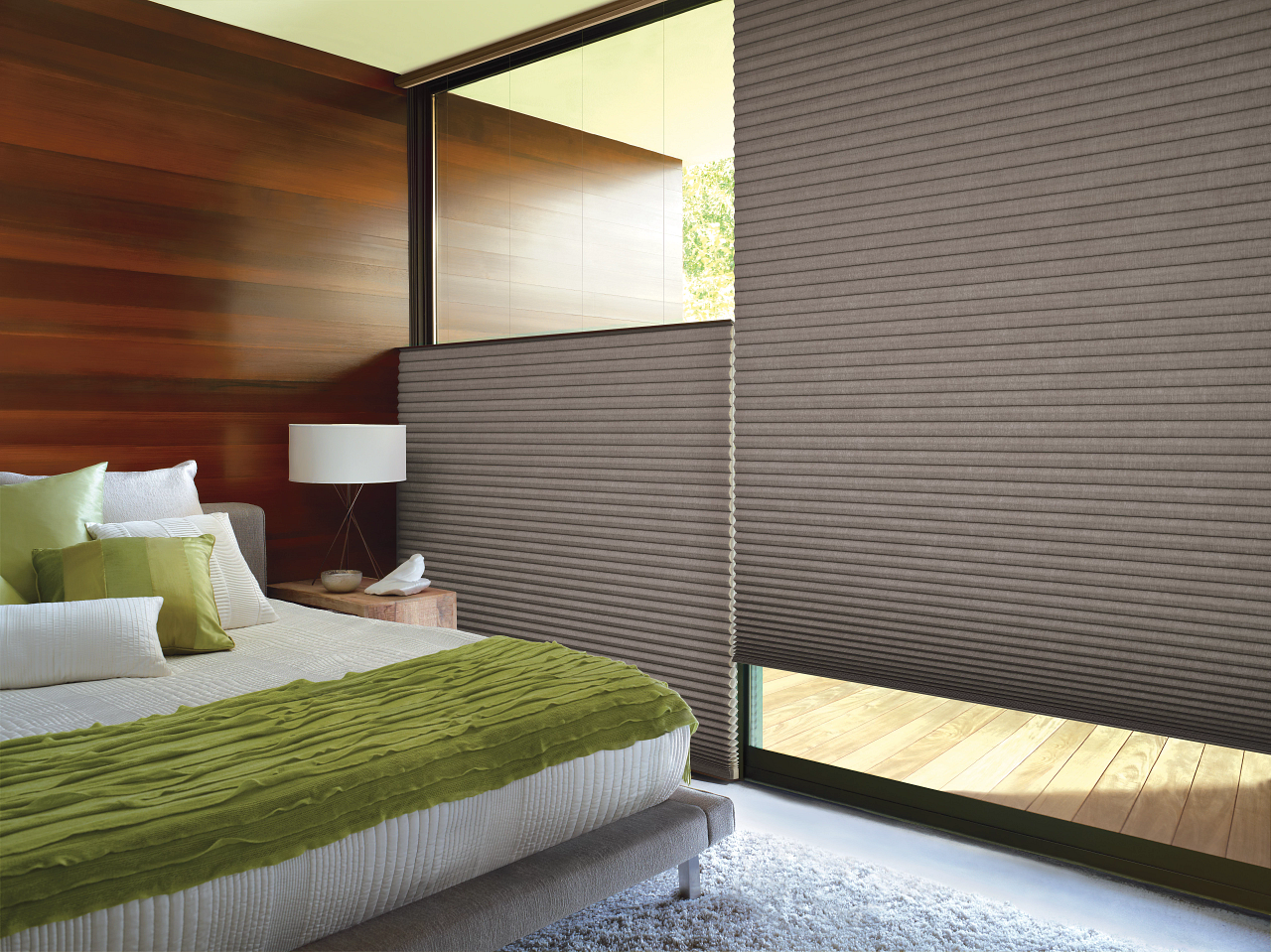 The Hunter Douglas Duette honeycomb shades with PowerView motorization give any space an air of sophistication, which makes them rank high on reviewer tier lists. Their most interesting feature is their top-down/bottom-up system, which lets you create a perfect balance of natural light and privacy, letting you feel safer while still enjoying daylight. In addition, these shades are designed to be both insulating and sound-absorbing.
Duette shades are very customizable, allowing them to fit many window shapes and sizes. They are available in a variety of beautiful fabrics and can include accessories like the elegant Hunter Douglas Pebble remote control.
Simplify Your Life
Products like the ones listed above can often be programmed to open and close with minimal effort and from a distance, making them convenient for our busy everyday lives. This also makes them an asset for safety. After all, being able to close your shades or blinds when you're not home or before you enter a room is very reassuring.
Smart shading systems are indeed a luxury, but if they fit into your budget, we can help with the rest! Intellishades offers the best window covering brands and products in Puerto Rico, and our stock includes these showcased products and more. Call us at (787) 705-5999 for orientation, or visit https://intellishades.com/ for more information on our products and services.